My Motto is if you can imagine it we can create it; and by we I mean you and me. It is your vision I'm bringing to life. Some projects might be easier then others but at the end of the day I'm not happy unless you are.
"That will work" is not good enough. Before I send it on to you it has to be something I am proud of. I may at times think the concept is a little out there but I'll keep at it until I don't mind having my name attached to the project. Click on the text below to view what I call my sample run taking orders from people, some extremely abstract and getting their vision illustrated.
My Business is about making you and yours look good, from business cards to fliers to ads or even website design my job is about making Yours look good.
Client Project - The Muscle Therapy Clinic
The Muscle Therapy Clinic business card redesign. The client wanted a custom purple border as well as a custom color business card. The most difficult part of this design was finding just the right shade of purple for the background. Turns out when ordering color business cards it's the same cost if you have just a little splash of color or the entire card is printed in a custom color.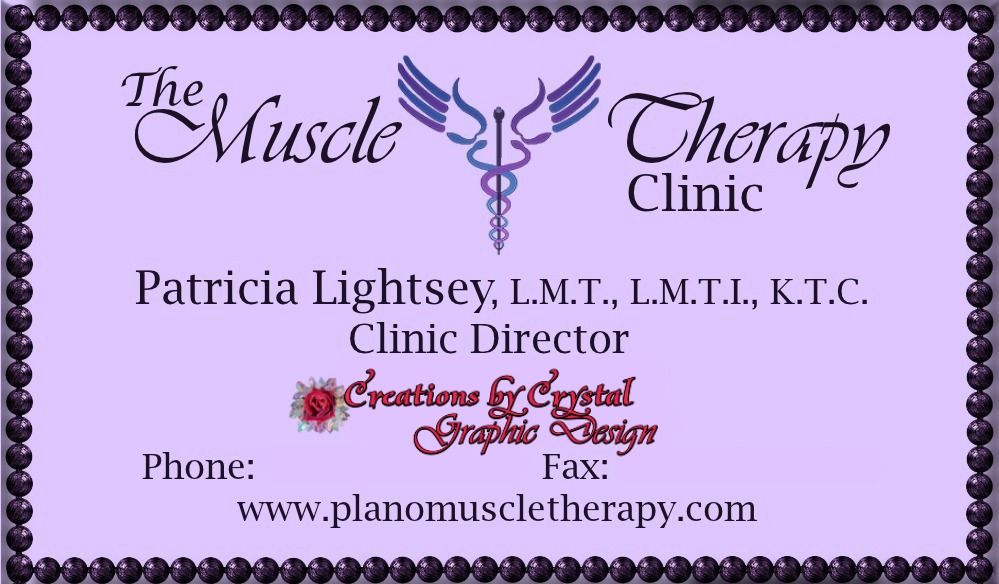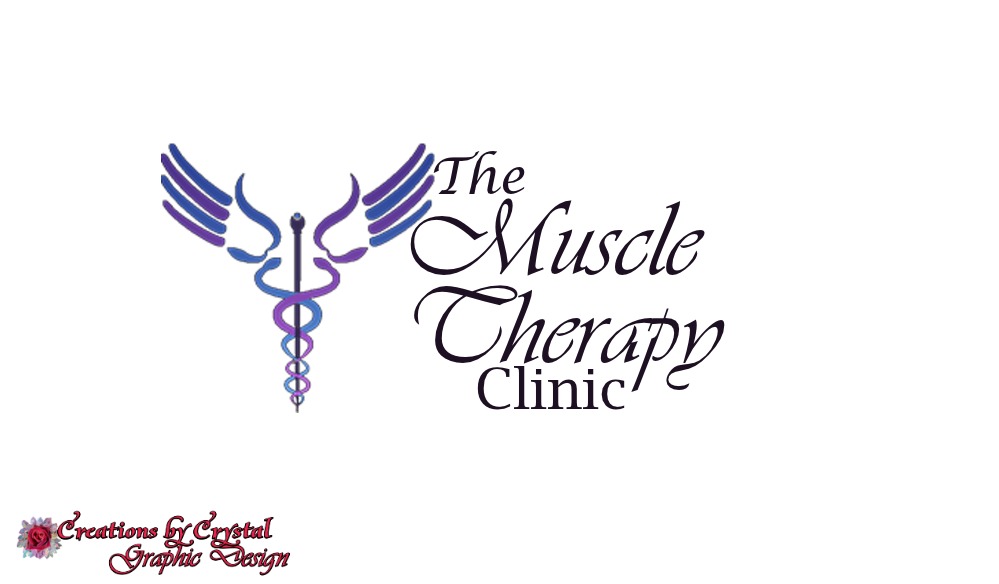 Client Projects - Personal Social/Business Cards
Client Projects - Park & Preston Avenue Spring 2017 Fashion Show
Every Spring and Fall The Avenue Woman's Boutique has a fashion show with models comprised of their customers. When talking to the store manager she asked if I'd mind making up invites so this event was the official launch of Creations by Crystal Graphic Design.